Regular price
Sale price
$49.00 USD
Unit price
per
Sale
Sold out
I painted this outside over 4 days in a glorious spot
The tides in Kennebunkport, Maine are huge, rising and falling 10 feet from high to low. Lucky for me, the low tide was always at the same time each day, so I could work on this painting over a few days. The tidal flat was mud for about 200 yards, with a small stream of water flowing through it. I saw grass and cattails and lots of ochre rocks.
The light was changing all the time.
One of the challenges in landscape painting is that the colors change so rapidly through the day. For this painting I sat in the same spot at the same time (6 AM) for 4 days, and watched the light change each day. What was blue became green as the sun rose. The plants turned from light yellow to green. Water rushed in from the ocean, and back again from the tidal flat.
I think I got it.
I tend to keep struggling with a painting until it feels right. On day 3, the water came alive. On day 4, the trees and the marsh grass fit into what was happing. I'm especially proud of the way I captured the light blue from the early morning sky reflected in the tidal water.
The print itself is beautiful.
I print this using a top-of-the-line Epson printer on archival Hahnemühle German Etching 310 g/mA Paper. I use pigment based inks that are certified to last over 200 years. It is uncanny how the print looks like the original.
The paper has a subtle texture on it that feels warm. Everyone who has seen these prints is amazed at how beautiful they are.
I am so excited to be able to provide something of such high quality at a reasonable price.
It fits in standard frames.
The original drawing is 7"x10", but the print has a 1/2" border on the top, left and right and a 1" border on the bottom, so the print fits in a standard 8.5" x 11" frame.
I am only printing 100.
You will receive a signed and numbered print. I really think you'll like it (and it makes a great gift).
Limited edition prints of this quality typically cost $80 or much more.
Because I paint, scan, print, market, and ship these myself, I can keep the costs down. I'm not doing this to make money. My goal is to make great art and get it into the hands of collectors who will really appreciate it.
Share
View full details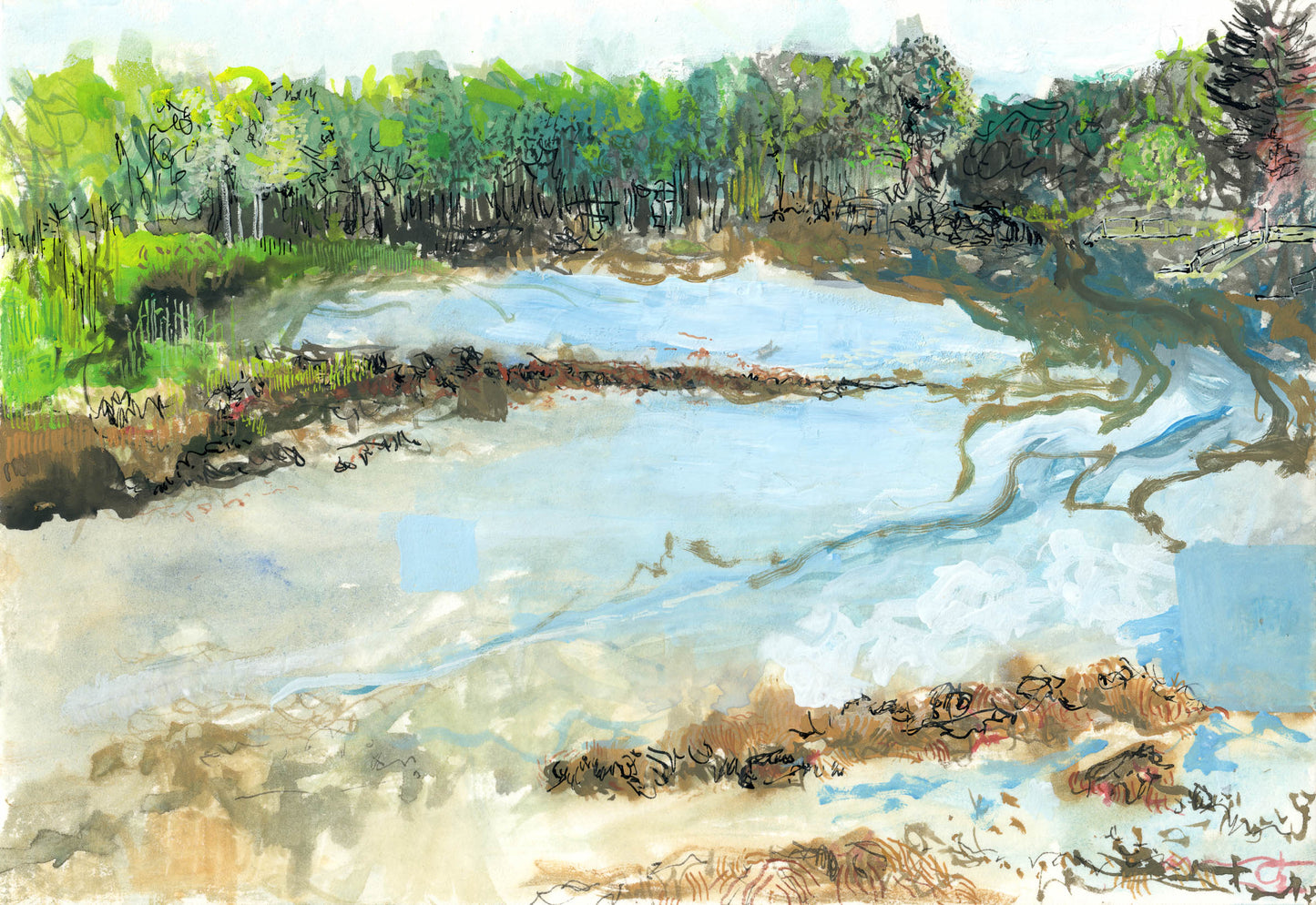 An absolutely beautiful piece of art and f...
An absolutely beautiful piece of art and fantastic personalized service!