Regular price
Sale price
$95.00 USD
Unit price
per
Sale
Sold out
Shouldn't Paper Dolls Be Able to Stand on their own?
This is my first 3D work. It's a 9-inch paper doll with four sides, the same four sides that make up the print Four Sides of Fifteen. This is a bit of a departure for me, a sculpture that's really a series of flat images. 
Each face is a work of art in its own right.
This paper doll is of my fifteen-year-old daughter. These were drawn during the pandemic, when fifteen year-olds can't really do much - no in-person school, no parties with friends, no fun to be had. So sometimes my daughter would get dressed, put on makeup, and then just eat dinner with the family. These drawings are from one of those days. She agreed to sit (stand) for me, I think, because she had spent so much time thinking about what to wear, and she was willing to let me capture it.
The piece is comprised of four paintings of her standing in the same position. It's like modern day cubism, you can't see all sides together, but if you hold it up, you can spin it in your hands. I originally thought of this as a desk toy, something to play with as you talk on the phone. 
The pandemic is particularly hard on 15 year-olds.
I am proud that my daughter has been able to keep it together. It's like she gets all the bad stuff from school - tests and homework - combined with endless zoom meetings - without any of the good stuff - seeing friends, going out in the world, getting coffee, etc. I think these drawings capture the inbetweeness that defines teenagers, but also that defines this time. We're all waiting for life to get back to normal, but for her, she's waiting to move forward to the next stage of her life. 
This is art that you put together.
I send you the two pieces in a flat envelope. When you get it, you put the two pieces together (they have little tabs that make it rigid), and you have made your own art. It's pretty fun.
You can see it in your space before you buy.
Using a relatively new phone, you can see the paper doll in your house. Just click on "View in your space" and follow the instructions. You can then even walk around the doll to see it from all sides and really get a sense of the scale.
The piece is quite beautiful
I print with Pigment Ink on Red River 86 Pound Pecos River Gloss Duo Paper. The colors are an accurate representation of the original work. It's shiny and somewhat durable for a piece of art.
Share
View full details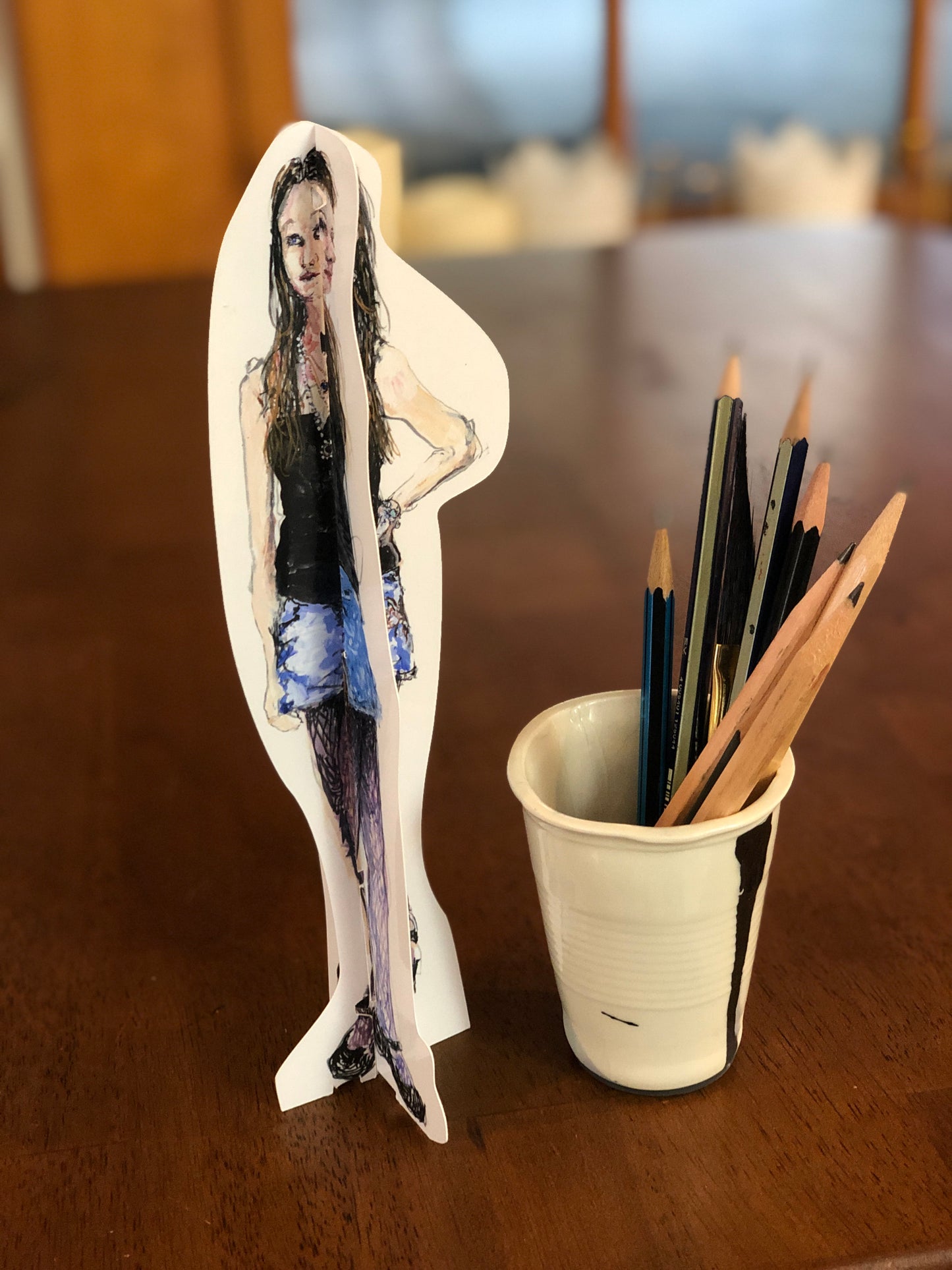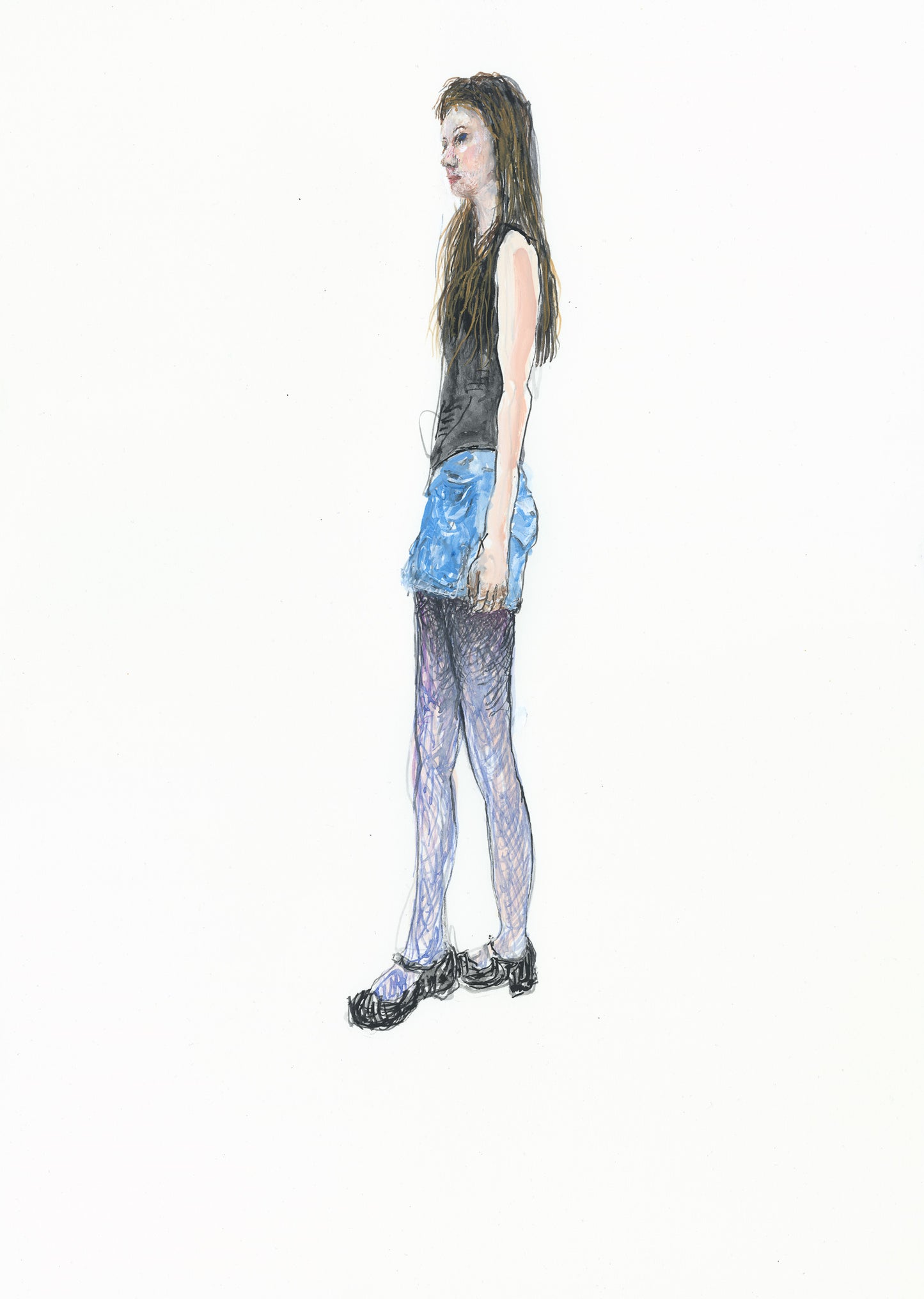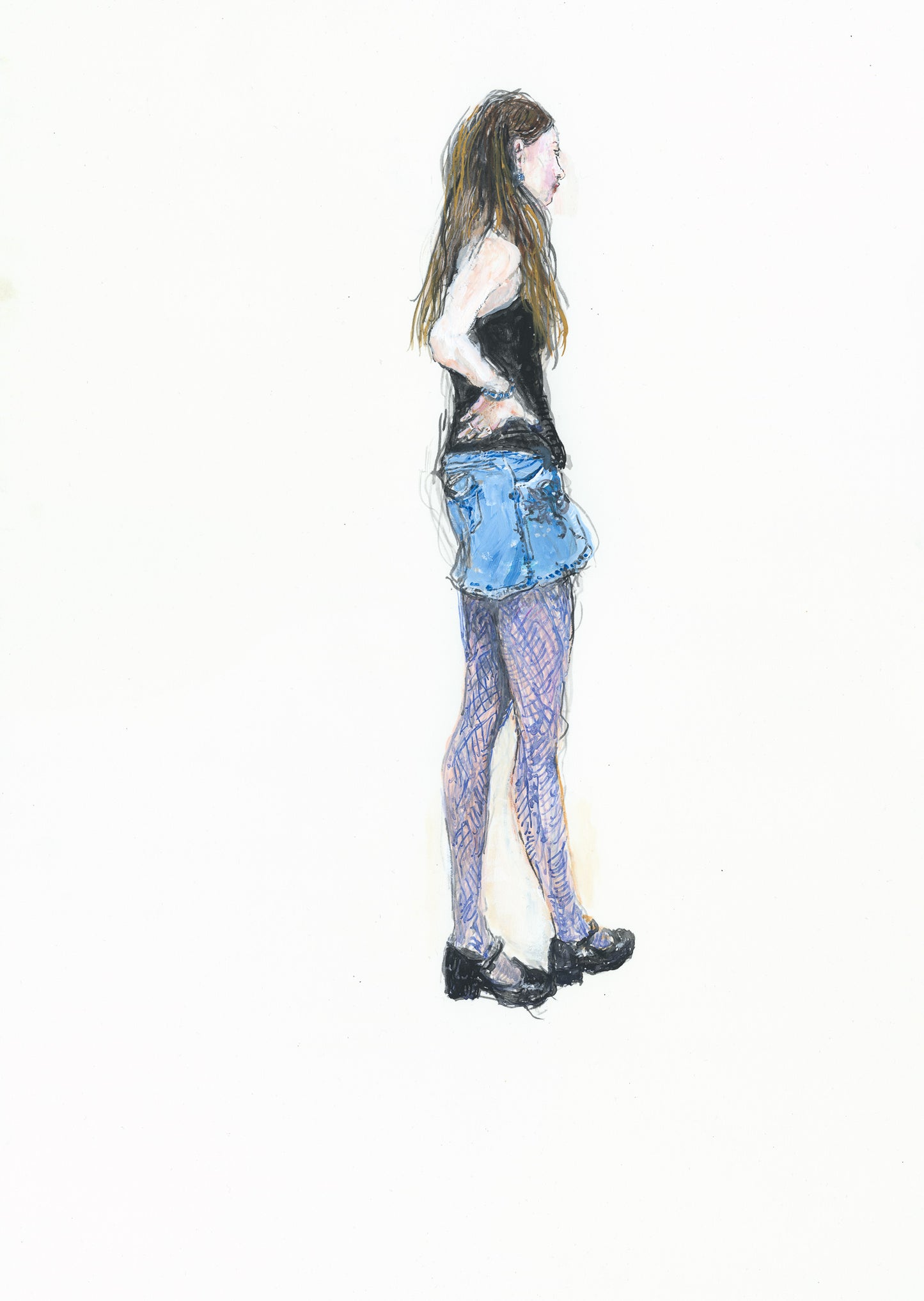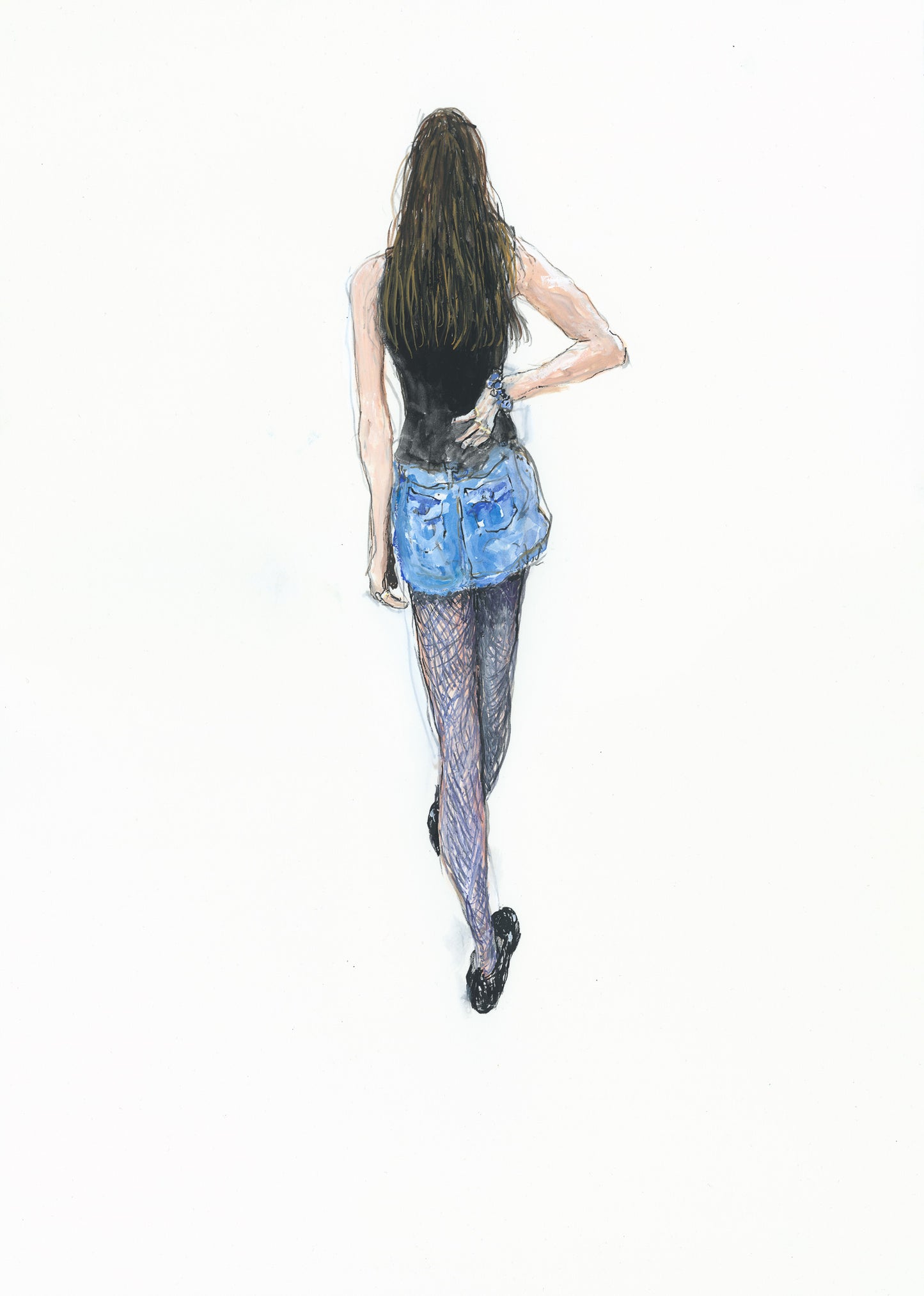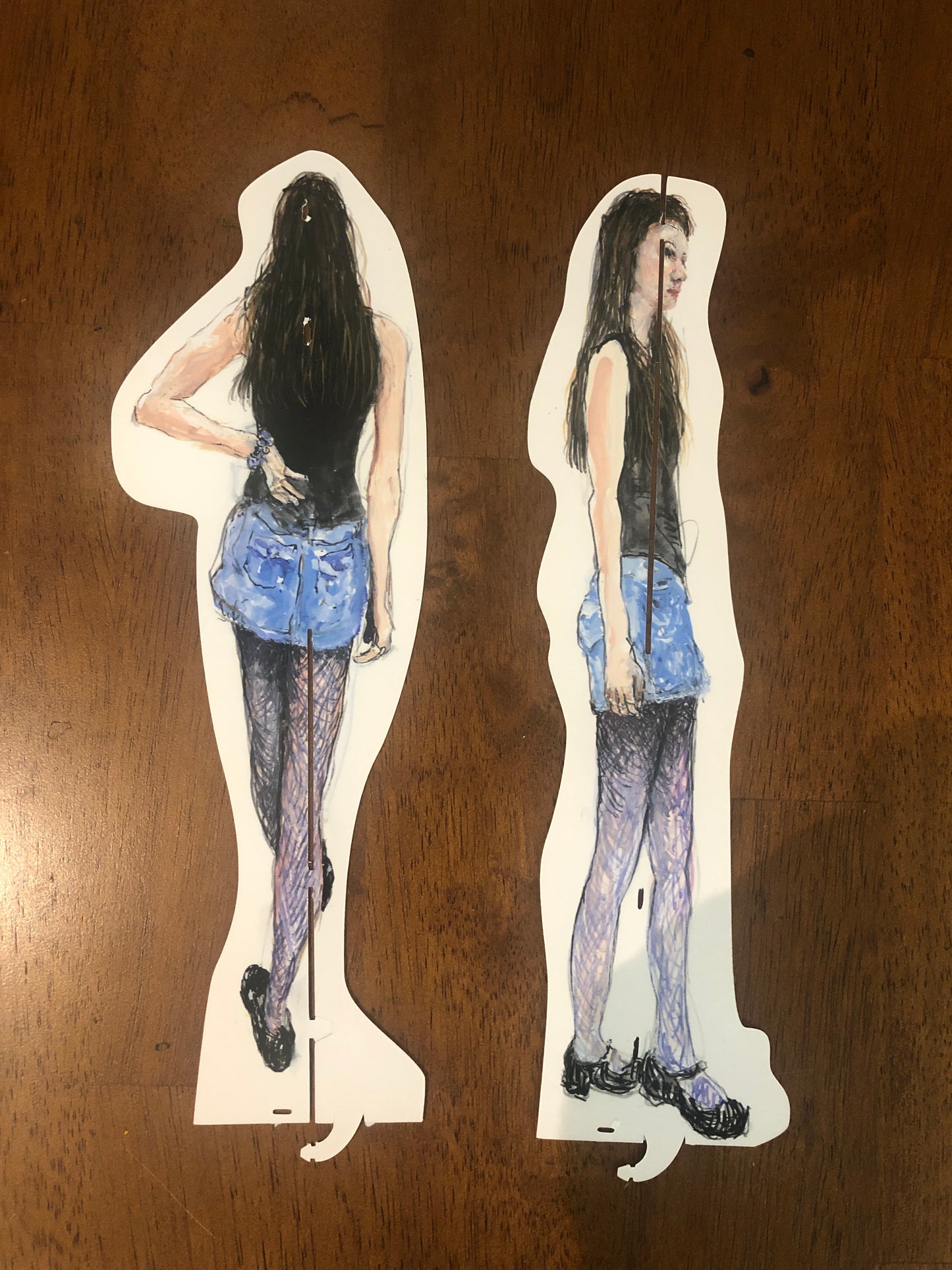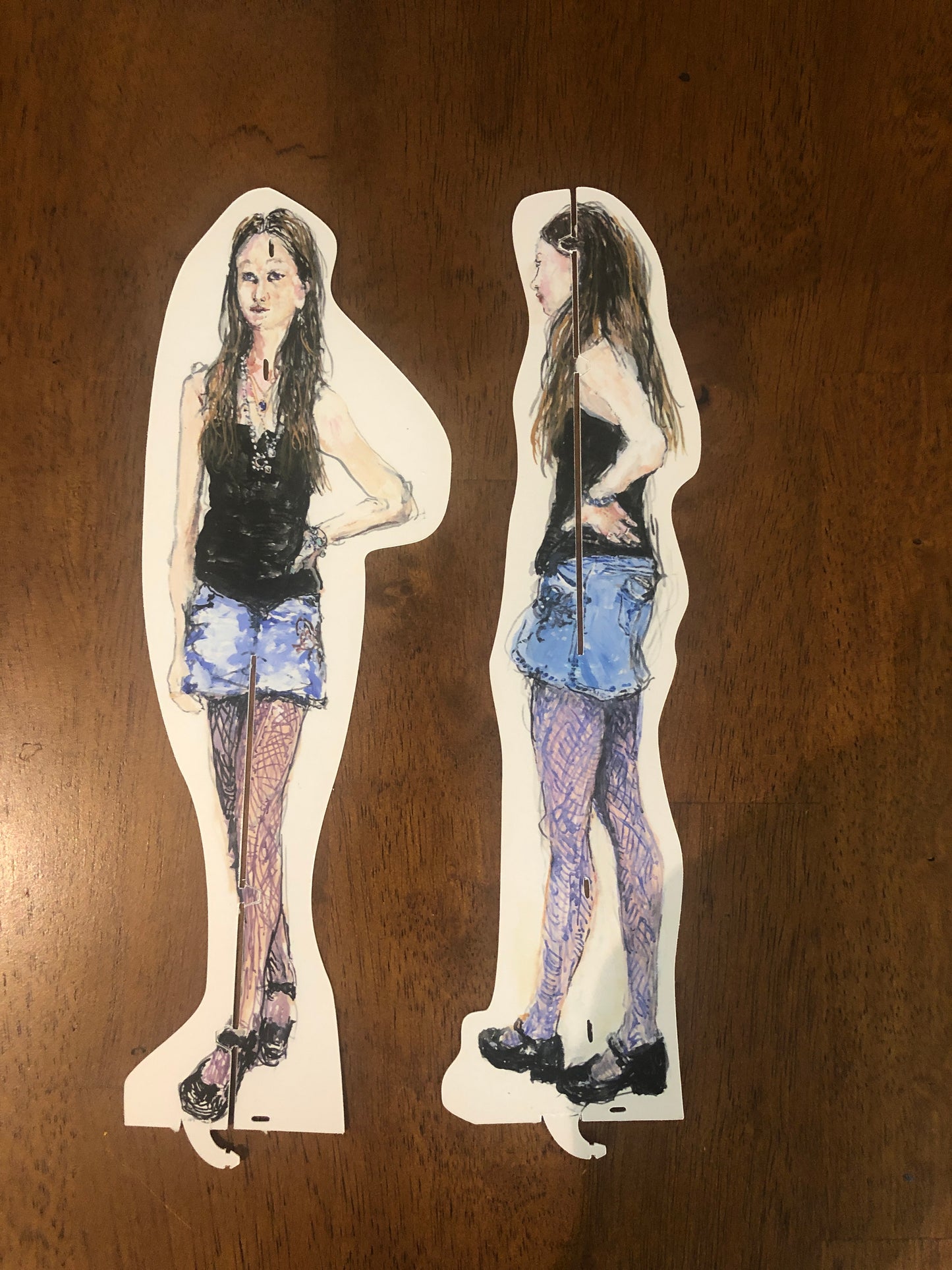 The shipping was delayed by the post offic...
The shipping was delayed by the post office, but this was worth the wait. It's really unique and fun. It was simple to put together, and it truly is one of the best purchases I made on Etsy. Great seller. He provided his phone number in case I had a problem putting it together, but it only took about 45 seconds.